Making connections anywhere
Aruba, a Hewlett Packard Enterprise company, believes that the most dynamic customer experiences happen at the Edge—an office, a hospital, a school, and at home. It's anyplace work gets done and data is generated by users, devices, and things across your network. The mission of Aruba is to help customers capitalize on these opportunities by providing secure edge-to-cloud networking solutions. Aruba uses the AI-based machine learning to deliver simpler, faster, and more automated networks that analyze data to help businesses thrive.

---
Aruba Core Offerings
Aruba takes a cloud-native approach to helping customers meet their connectivity, security, and financial requirements across campus, branch, data center, and remote worker environments, covering all aspects of wired, wireless LAN, and wide area networking (WAN).
---
Why Aruba?
Backed by the strength of HPE, Aruba is consistently recognized by industry analysts as a leader in Wi-Fi, switching, wired and wireless LAN access, and SD-WAN infrastructure. The world's most important organizations rely on their solutions to power innovation and digital transformation spanning campus, branch, data center, home office, and security-conscious environments.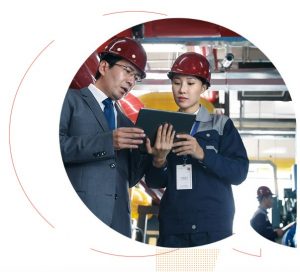 ---
Edge-to-cloud security
Mobility, IoT, digital transformation, and remote work have heightened security challenges. Aruba delivers built-in security as the foundation for Zero Trust and Secure Access Secure edge (SASE) frameworks, extending the security controls applied to your campus and branch networks to home and remote work locations as well as the cloud. In addition to providing device discovery, authentication, and policy-based access enforcement, Aruba offers comprehensive SASE support and integrates with more than 150 third-party security solutions. By implementing cloud-based security services, organizations have a choice of best-in-class SASE solutions that include the SD-WAN, the LAN, and the cloud.
---