Leading the way

HP Inc. is a technology company born of the belief that companies should do more than just make a profit. They should make the world a better place.
HP Inc. efforts in climate action, human rights, and digital equity prove that they are doing everything in their power to make it so.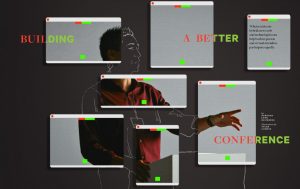 With over 80 years of actions that prove the HP Inc. intentions, HP Inc. have the confidence to envision a world where innovation drives extraordinary contributions to humanity.
And their technology – a product and service portfolio of personal systems, printers, and 3D printing solutions – was created to inspire this meaningful progress. Today, they are a worldwide leader in the manufacturing of computers, printers, ink cartridges, laptops, and more.
The company has also evolved significantly in terms of its overall organization. It now exists in multiple companies, with different companies handling different facets of their operations.